AQ STRONG X 愛•領養動物中心
Self-help Stretching Charity Workshop for LAAS
慈善運動伸展工作坊
Date: 10th & 17th July
Time: 1-2pm
Place: AQ Strong
Price: 自由定價* (suggested price $600)
*自由定價, 收益扣除網頁手續費成本,將全數捐出愛•領養動物中心。
伸展對於提升身體柔韌度及舒緩痛症有一定幫助。但伸展嘅時候有咩需要注意?明明已經堅持拉筋一段時間但身體依舊僵硬?所謂拉嘅「筋」其實又係咩?
AQ Strong 舉辦運動伸展工作坊, 由伸展治療師帶你拆解獨特個人伸展需要,透過現場示範,和你一步步實踐有效的伸展技巧。
受惠機構
Love Adopt Animal Society
愛領養動物中心
願以愛共融,匯聚力量,冀望生命改變生命,我們期望透過兩個主題實踐宗旨:
Take Me Home Animal Adoption Program
愛回家領養活動:
救助流浪及被棄養動物, 為牠們絕育及尋找合適家園, 減少動物被「人道毀滅」,改寫被人道毀滅的扼運, 我們相信動物是人類忠誠的好朋友。


Love Adoption Society愛領養動物社群:
透過教育改善大眾對飼養動物的觀念及責任感,減少棄養動物, 改善大眾對流浪及棄養動物的誤解, 帶領動物參加社區活動, 讓可愛單純的動物為大眾提供人畜共融的歡樂, 以正面方法 / 思想 , 協助社會和諧。

慈善團體牌照號碼:91/14736
漁農署豁免持有動物零售商牌照:ORG-00088
Pui Li
Pui is an experienced Sports Therapist eager to improve people's movements quality with her profession.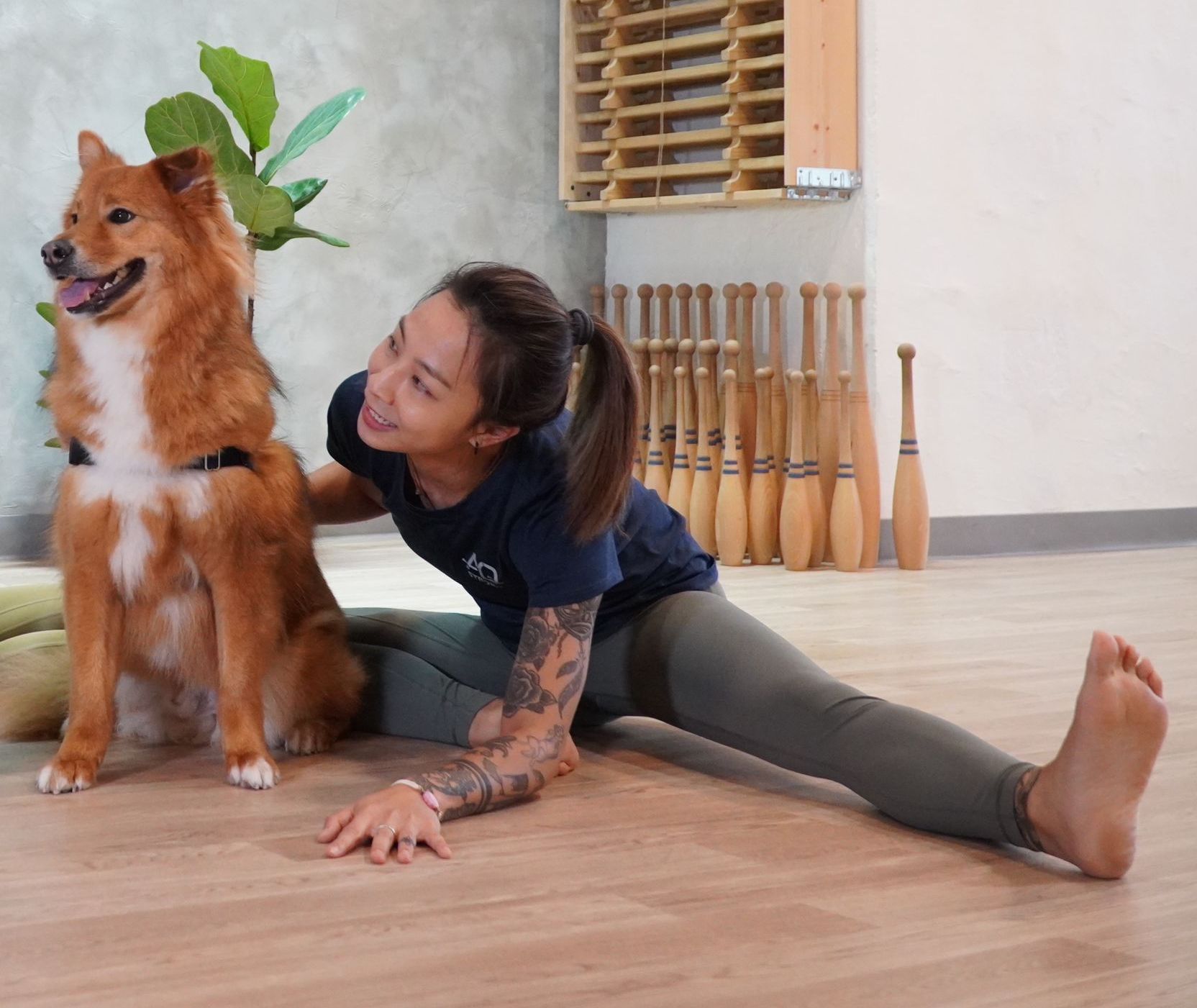 Tung C
Miss Tung is passionate about guiding people to improve their movement quality and explore their internal connection with their bodies. Coming from a yoga and bodywork background, she firmly believes in the joy and beauty of moving freely. She likes to inspire people to express themselves through variety of movement and breathing technique and find the equilibrium of wellness.