Athletic Summer Workshops - Phase 2
Velocity Based Training for All
日期 Date: 20/8
時間 Time: 3-4:30pm


價錢 Single Session*:

$20

0


*想「全都要」?仲有組合優惠!Get-Them-All Bundle Available!
你有聽過VBT(速度訓練法)嗎?

VBT(速度訓練法)嘅科技不斷進步,應用喺運動訓練中嘅技巧亦變得成熟同普及。甚至只需手機應用程式就可以開始記錄訓練數據。

但實行嘅時候又有咩需要考慮呢?你又知道如何將VBT應用於日常訓練當中嗎?

今個工作坊會畀你嘗試到VBT嘅應用,認識有關嘅儀器及工具,你都可以利用VBT提升你嘅訓練表現!

What is velocity based training VBT?

Why using VBT in your training? What are the benefits?

How to implement it? What are the consideration in VBT programming?

VBT technology is getting mature and popular, it is now made accessible for everyone within an app.

Learn and experience VBT with different tools and start applying VBT in your own training now.

KaHei TSE (Coach K)
AQ Strong President & Leading Educator
Kahei is our President and leading educator. He guides our way to serving the athletic community with his innovative approach and practical application of coaching science in all of our programs. He has a quiet presence which pulls performance out of anyone.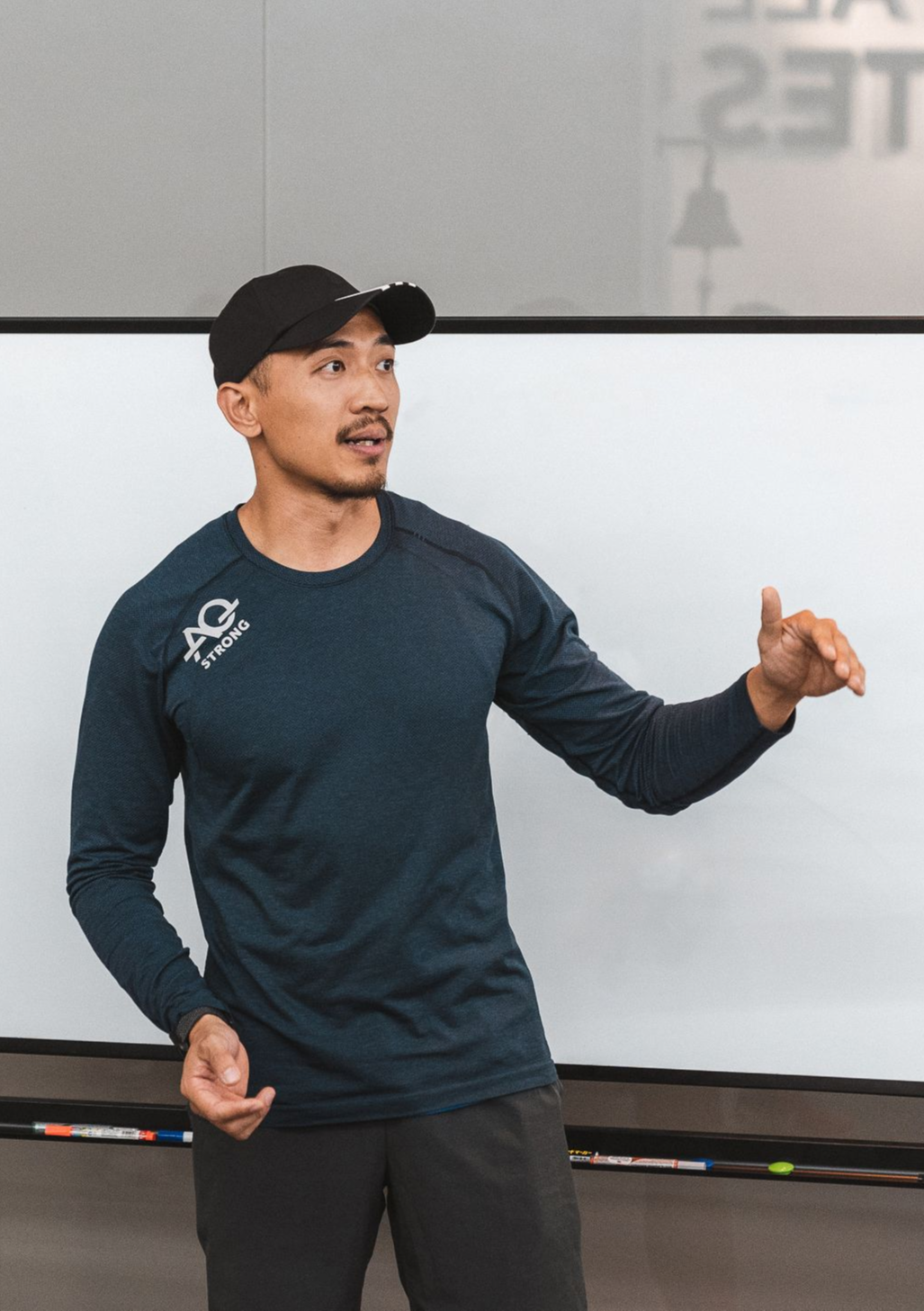 Boo CHAN
S&C / Mobility Coach
Coach Boo had played in the Hong Kong Women's Division 1 Championship. She's a former member of Hong Kong Women's Basketball Team representative.
In her 9 years of coaching experience, she commits her clients to control of their own health. She's very serious about professional development and putting her knowledge into practice.