certificate course by EBFA Global
BAREFOOT TRAINING SPECIALIST® - Level 1
As the foundation to all EBFA education, the BTS Level I Certification sets the foundation for advanced concepts in barefoot activation, reflexive stabilisation and movement efficiency.
With the foot as the only contact point between the body and the ground, this complex structure plays a critical role in the way in which our body stabilises during dynamic movement.
In this Level 1 Certification, get ready to explore how to prepare the body for movement by tapping into the nervous system with barefoot science, foot to core sequencing and reflexive stability via fascial lines.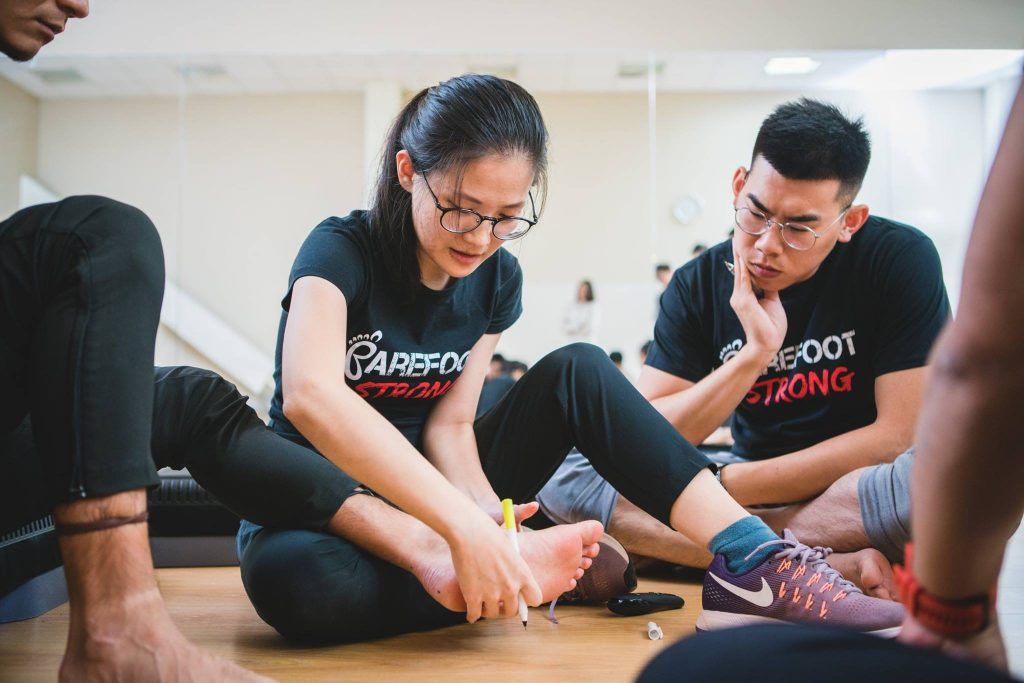 Join BAREFOOT TRAINING SPECIALIST® Level 1
Join Level 1 & 2 with the BUNDLE DEAL
Learning Objectives
Foot to core sequencing via short foot

Introduction to foot; ankle anatomy and biomechanics

Open chain and closed chain foot assessments

Foot function and fascial lines

Barefoot before shod programming
And more!
Schedule
17 Sep 2023 (SUN) , 9:00am - 5:30pm &
18 Sep 2023 (MON), 9:00am - 12:00pm
Assessment
All courses will be assessed via an online exam. Upon completion of the exam you will receive the relevant Specialists Certification.
CECs
NASM 1.4 / ACE 1.2
Meet the instructor
Jerry TEO
Regional Director of Education Asia of EBFA Global


Jerry is an energetic and dedicated teacher. His mission in life is 'To teach and inspire people to take changes that would improve their quality of life.' Jerry's greatest fulfilment in teaching came from experiencing how physical changes in his students' bodies transformed other aspects of their lives.
Jerry studied with many world-renowned teachers. Pilates Master Teacher and Elder, Ron Fletcher's (1921-2011) emphasis on excellence influenced him to constantly explore ways to develop his teaching skills. Jerry's greatest strength is his ability to adapt and adjust teaching methods to different learning personalities or complex physical issues, to make learning simple yet effective. Jerry is actively involved in mentoring Pilates Teachers so that they can in turn bring more impactful change to more people.

*Updated Instructor*


Find Jerry's full BIO HERE
Empty space, drag to resize
LEARN TO TRAIN BAREFOOT
WITH A PURPOSE
Join BAREFOOT TRAINING SPECIALIST® Level 1
Join Level 1 & 2 with the BUNDLE DEAL
Created with