Inertia Wave Workshop
This is an introductory course for Inertia Wave. Including proper setups, safety measures, basic usage, 7 training modalities of more than 6 set ups. There are step-by-step tutorials on each of the training movements. It's a good library for those who use Inertia Wave to work on their coordination, stability, power, energy system development. This course make the Inertia Wave easy to use & fit into any training program.

Class will be conducted in Cantonese.
Course Outline
Proper set up & safety measures of the Inertia Wave;
Easy to follow instructions;
Lifetime access to video library;
Training basics of different set ups including:
           
            1. Inertia Wave
            2. Hero Wave
            3. Crossfire
            4. Thunder Slap
            5. Double Over
            6. Super Typhoon
            7. Oxygen Thief
Meet the instructor
AQ Strong Team
Kieron, our Education Director and a movement master, with AQ Strong apprenticeship team to show everyone how to train properly with all the performance equipments as well as training modalities.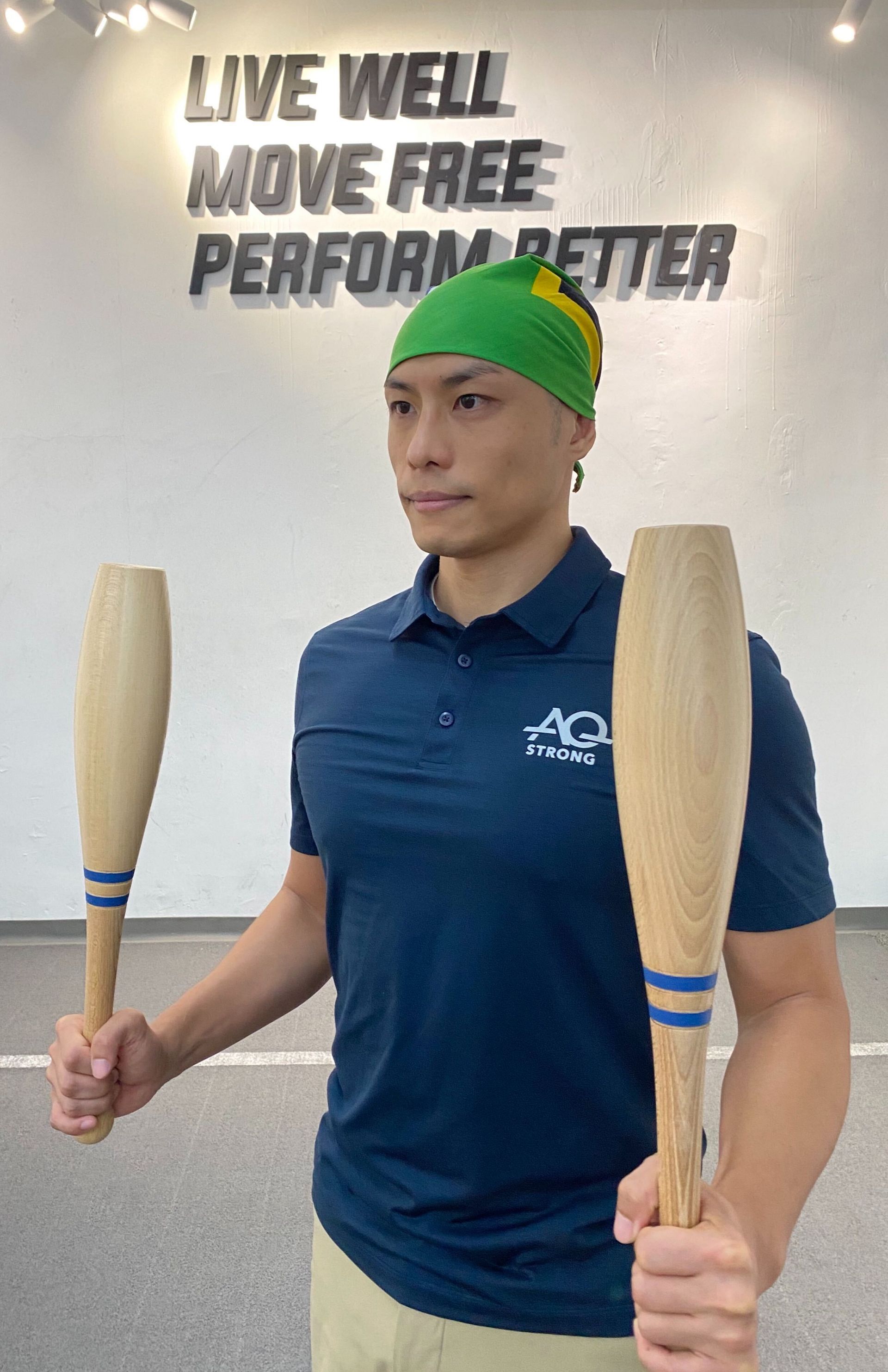 Get your Inertia Wave
The Inertia Wave is a original single-person HIIT training device for at home or on the go. Anchor it virtually anywhere, and begin performing the 7 Methods of Use for a fast-paced kick-ass workout.
Join AQ Strong Academy!
Subscribe to our membership  for more awesome content, daily bites and offers!
Created with