Athletic Summer Workshops - Phase 2
Strength & Power Development
日期 Date: 6/8
時間 Time: 3-4:30pm


地點 Place: AQ Stro

ng
價錢

Single Session*:

$20

0


*想「全都要」?仲有組合優惠!Get-Them-All Bundle Available!
點先可以喺重量訓練室中有效地訓練出運動員所需嘅力量?

本工作坊會逐一解說各種訓練方式及工具如何從不同方面增強肌力及爆發力,從而精準地達到你嘅訓練目標。

內容由淺入深,新手想Join都一樣冇問題!

Learn the fundamental principles to develop athletic strength in the weight room.

Learn and practice different training methods and tools for specific strength qualities & power development.

Join us and how to train smarter to improve your athletic performance!

*Workshop will be conducted in Cantonese
KaHei (Coach K)
AQ Strong President & Leading Educator
Kahei is our Performance Director and leading educator. He guides our way to serving the athletic community with his innovative approach and practical application of coaching science in all of our programs. He has a quiet presence which pulls performance out of anyone.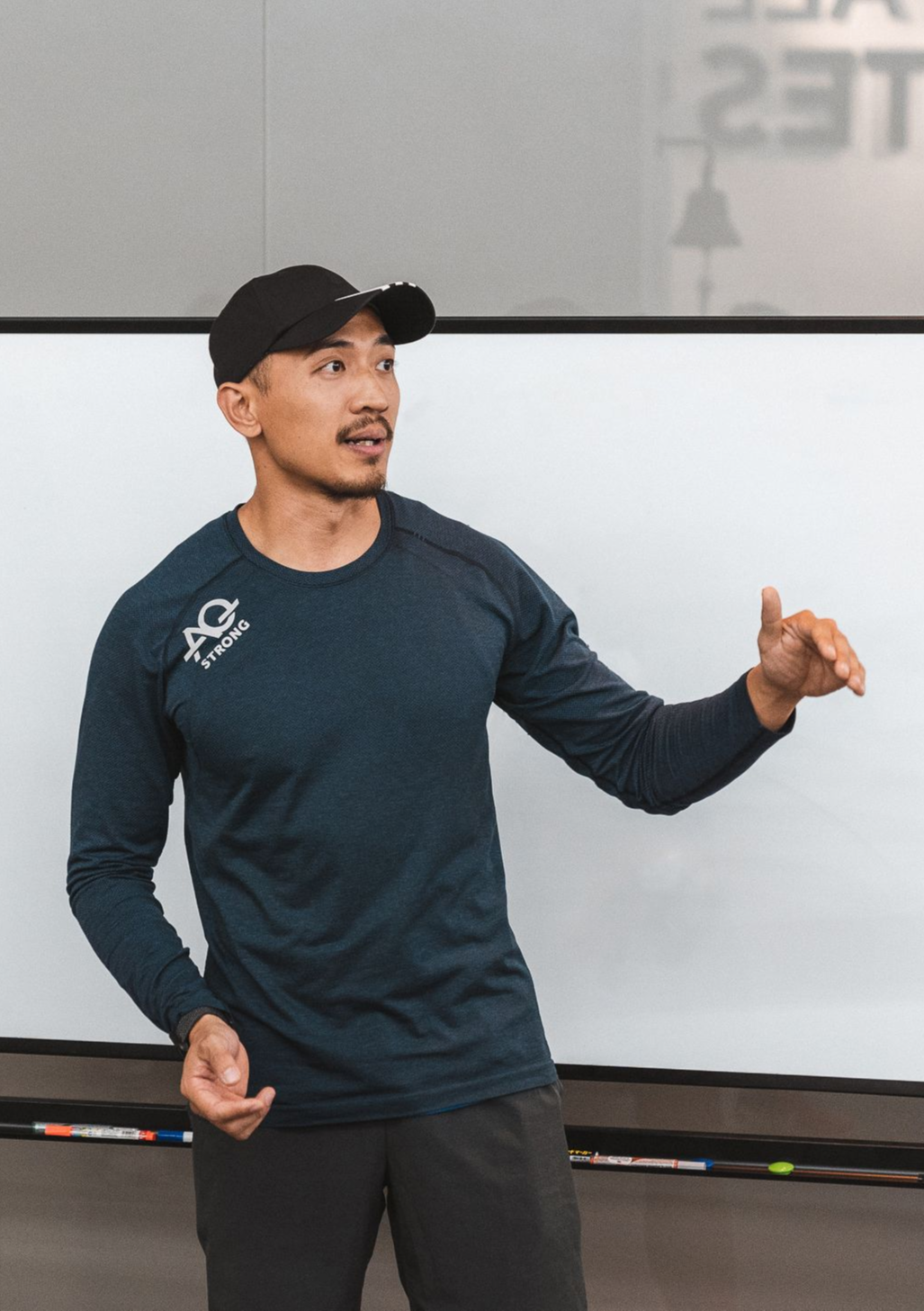 Ivan KU
Performance Director & Speed Specialist
Ivan is our Youth and Community Leader and a speed specialist. An Ironman triathlete with multi-sport athletic background. His experience working with a wide range of athletes makes him our most versatile coach. His experience as a Lululemon Ambassador showcase his reassuring and ultra-friendly personality. Ivan is unquestionably our most popular coach.