Self-Training Program
Athletic Strength Training Program
Featuring kBox
Our 90 Days Athletic Strength Training Program uses the foundation of Exxentric kBox4 to train the full spectrum for hypertrophy, max strength and power. Track every session in our training app, with videos of the exercises and instructions along with all the training variables set to follow.
The program includes:
Video instructions on movements with detailed explanation
30 minutes Zoom session with an AQ Coach
Live chat support on training app
Training performance tracking
*kBox is required for this program
*Do not have a kBox? Check out the kBox Bundle
HERE
Price: $1200

*Discount available for SPC members too! Message us for details.

About Flywheel Training

Flywheel inertia is used globally by Strength and Conditioning Coaches and is a cornerstone of AQ Strong's Strength and Power Program.


Flywheel creates force through all phases (Isometric, Concentric, Eccentric) and can use high velocity the training benefits are limitless.


The Inertia training means you can train with maximal effort and intensity using Power (Watts) as your loading metric.
We stand by it!
AQ Strong is an athletic development company and the
OFFICIAL PARTNER
of Exxentric in Hong Kong and Macao. Exxentric Flywheel devices are a cornerstone of our programming. We use it daily for of our athletes regardless of age, ability or training phase. Flywheel Inertia is exceptionally versatile, can be used by anyone and is only limited by your understanding of movement science, training application and your creativity. If you want to learn more, join us for a trial sessions or join our Official Exxentric education courses.
Some tools to level up your Flywheel training...
Foot Block
Great for multi-direction training


Harness
Squat with comfortable support


Decline Board
Great training assistance for calves and ankles

Extension Strap
Developed for overhead & pushing exercises
MEET THE Coac
h
Ivan KU
Ivan is our Youth and Community Leader and a speed specialist. An Ironman triathlete with multi-sport athletic background. His experience working with a wide range of athletes makes him our most versatile coach. His experience as a Lululemon Ambassador showcase his reassuring and ultra-friendly personality. Ivan is unquestionably our most popular coach.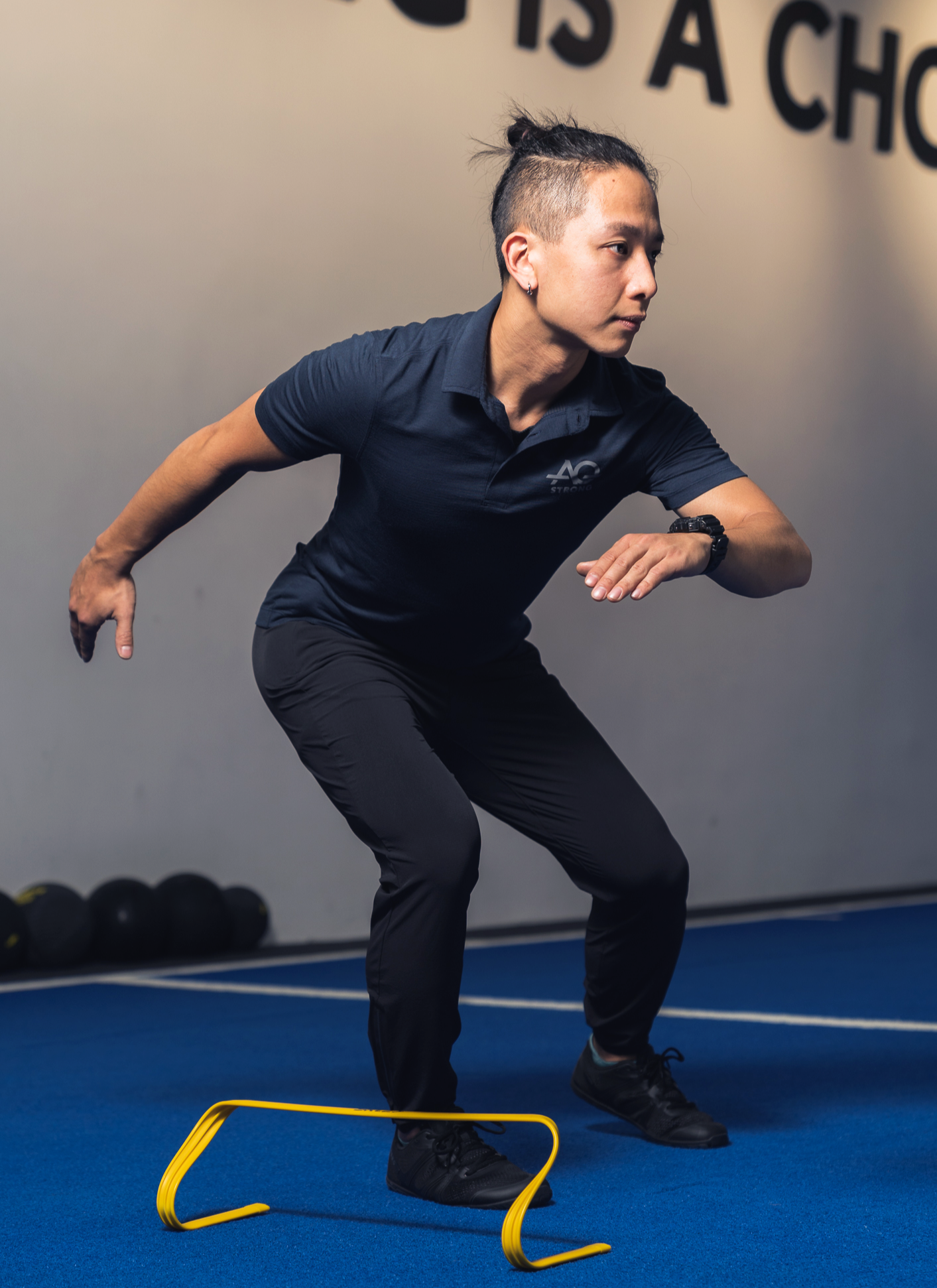 Created with